We thank every one of our tens of thousands of readers over the past year for trusting us as a reliable source of reviews and advice on purchasing weather stations and gadgets. However, the world is changing around us, and it's time for us to adjust. Thus starting this summer, we're tweaking how we review weather gadgets to give an important factor more weight: price.
Rising costs on just about everything is putting a squeeze on our disposable incomes. And as much as we love weather stations, it's not food on the table or gas in the tank. And in some cases, even weather stations have gone up in price, and in some cases, significantly. This has made some of our top recommendations quite expensive as a result. We don't think that serves our readers best.
Most readers do not need this kind of performance and can save themselves a lot of money. Take the Ambient Weather WS-5000 (the Ecowitt HP2553 in Canada and the UK). It is $440 and, in some cases, more expensive than the Davis Vantage Vue — which has always been one of the more expensive home weather stations.
Under our old review structure, the WS-5000 was our top pick. Indeed, that station is one of the best home weather stations in terms of functionality. However, under the new system, its price weighs heavy, so the WeatherFlow Tempest is now our top pick. Read on to learn how our new ratings system works.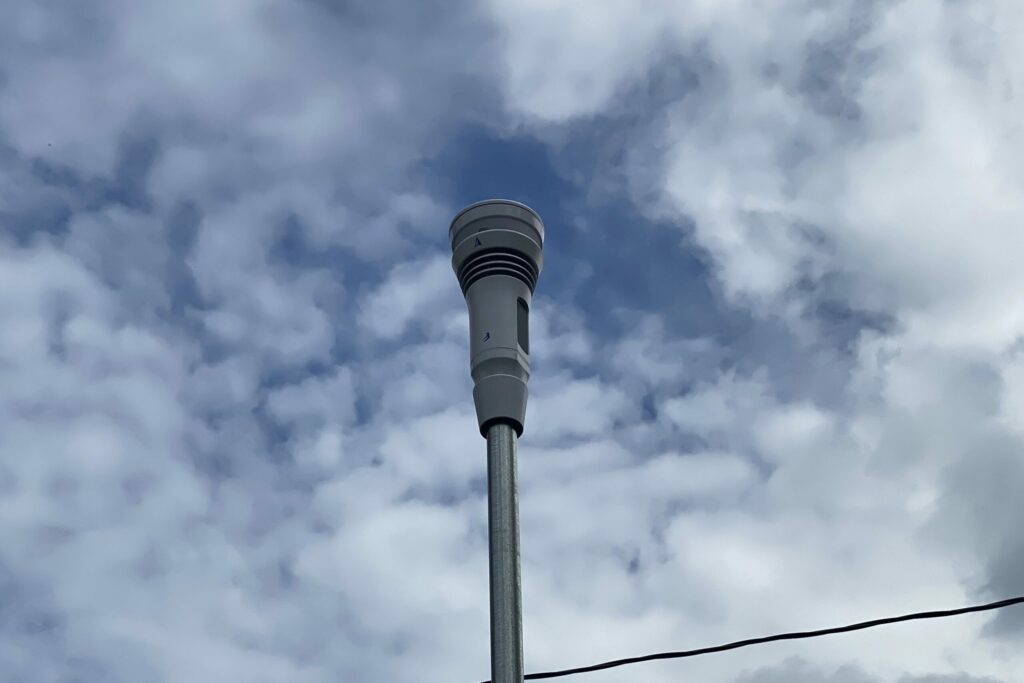 Our New Rating Formula
In the past, we have rated devices subjectively. However, we wanted to standardize our ratings to make them more objective. The result is a brand new rating formula. As a result, it's become considerably harder to get a "five-star rating," which should be only reserved for the truly top-tier devices in every category.
So how are our ratings determined? We weigh each part based on what we think is most important, with accuracy/performance and affordability making up half of the rating alone. Durability is another crucial factor in a highly rated device. Finally, we consider feature set and ease of use before calculating the overall rating, which is the star rating you see. 
Here is the current weighting:
Accuracy/Performance: 25%
Affordability: 25%
Durability: 20%
Feature set: 15%
Ease of use/usability: 15%
We will regularly review our weighting, and adjust our model as necessary. Of course, if our weighting changes, we'll let you know. However, right now accuracy/performance and cost are two areas where we find a majority of our readers base their purchase decisions on.
We soon plan to move to a scoring system (out of 100 points), which allows us to offer a more exact rating of the products we review. You'll see that rolled out over the summer, but we needed to standardize our ratings so that all devices are tested and rated using the same scale first.
Accuracy (Or performance, as applicable) (25%)
Judged based on the accuracy or performance of the device. To score high here, we look for highly accurate or high-performing devices. A device must score average or better here to be eligible for our "best of" lists.
5 – Pro-grade accuracy or performance (generally suitable for scientific or mission critical applications).
4 – Above average
3 – Average
2 – Below average 
1 – Poor accuracy or performance
Affordability (25%)
Judged based on the average price of the devices on our recommended list. The device must have a retail price well below the average to score high here, but no minimum score is needed to be eligible for our "best of" lists.
5 – Well below the average price
4 – Below the average price
3 – Average
2 – Above the average price
1 – Well above the average price
Durability (20%)
Most devices we accept for review, are extremely durable and well constructed, so devices will often score high in this cateory. However, a device can not score less than three stars to be included in our "best of" lists.
5 – Solid construction, appears very durable
4 –  Generally good construction
3 – Average durability
2 – Below average durability, weak construction in parts
1 – Poor or deficient construction
Feature Set (15%)
Among the various types of devices we review, there is typically a standard set of features most devices in that category share. Having more than the basic feature set helps a device score high here.
5 – Basic features + additional standard features, expandability
4 – Basic feature set but expandable
3 – Basic Feature Set (for weather stations, must have temp, humidity, wind speed and direction, rainfall), but not expandable
2 – Some basic features missing
1 – Minimal feature set
Ease of Use/Usability (15%)
Simply put, how easy it is to use? We also call this a usability score.
5 – Best in class, intuitive, well-designed UI
4 – Easy to use with few UI issues
3 – Somewhat difficult to use but manageable
2 – Difficult to use
1 – Very difficult to use
The nice thing about our new rating system is that it also allows us to offer more specific ratings based on the factors we look for, which we've found our readers to consider when making a buying decision. We'll add these analyses to our "best of" pages, making them even more helpful than before.
Changing how we review for international users
Additionally, with more of our readers coming from outside of the United States, we must recommend products internationally. Many stations have international versions, which sometimes may be the same device, just with a different brand name (this happens a lot with Ambient Weather and Ecowitt stations). The summer 2022 refresh of our recommendations will include these alternatives (We're working on it now, a lot of work to do!).
If you're an international reader from the UK/Europe or Canada, we recommend checking out our localized pages for each region. Australia, you're not far behind: we expect to have a local page with the best options that ship locally, saving you money by the end of the summer.
We've looked around, and there aren't many weather station review sites offering their expertise to international readers. Not any more! We're also going to tweak our reviews, offering a more global perspective (including reviews of the weather stations themselves by the end of 2022).
Wrapping Up
Changing how we review is something we've considered for a while as prices increase. While quality and functionality are still essential for us to see in the products we recommend, many of us don't have the hundreds to spend right now on a top-of-the-line weather station. Making price and value a more critical factor when times are tough makes sense.
While we're making these changes, are there any other changes you think we should make throughout 2022? Let us know in the comments below — you play a big part in our plans. For updates on what we're doing, sign up for our newsletter (you can find that form at the bottom of the page if it hasn't popped up already as you were surfing through our site). As always, we'd love to hear from you.
Again, thanks for making The Weather Station Experts such a success! We could have done none of this without your support.