Sunshine is good for you. It's a natural source of Vitamin D. It elevates your mood and has been shown to lower blood pressure. A sunny day makes outdoor activities that much more pleasant. If you love the sunshine, there's no better place in America to be than the Desert Southwest. The region is home to nearly all of the sunniest US cities, where the sun shines more than 90% of the year. So which sunny towns should you visit?
Yuma, Arizona: America's Sunniest City
To choose the sunniest US cities, we looked at the average number of days of sunshine by city each year by the percentage of sunny days during the year from climate records from the National Oceanic and Atmospheric Administration (NOAA). Using these records, Yuma is one of the sunniest places in the country.
The Arizona town gets the most sun of any major US city, averaging sunshine 90% of the year, or about 330 days! That sunshine is also why Yuma was also one of our warmest US cities. However, Redding, California, and Las Vegas aren't too far behind, with 88% and 85% average annual sunshine.
What are the Top 10 Sunniest US Cities?
Yuma, AZ: 90% sunny days (~330 days a year)
Redding, CA: 88%
Las Vegas, NV: 85%
Phoenix, AZ: 85%
Tucson, AZ: 85%
El Paso, TX: 84 %
Fresno, CA: 79%
Reno, NV: 79%
Flagstaff, AZ: 78%
Sacramento, CA: 78%
Why the Sunniest US Cities are in the Desert Southwest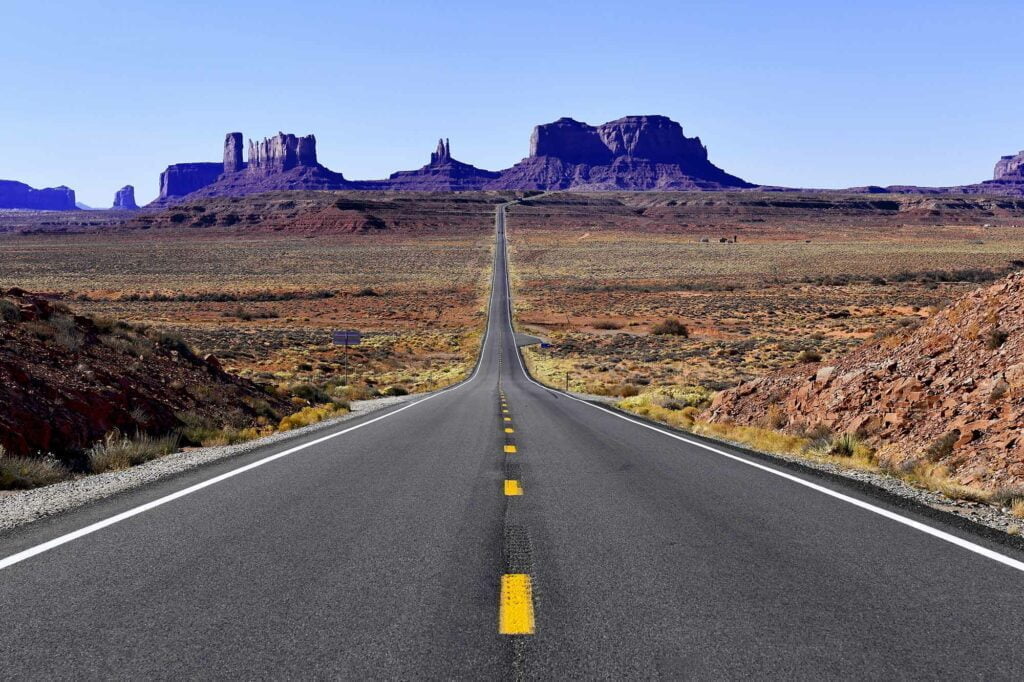 Nearly all of the sunniest US cities are in Arizona, California, and Nevada. These states lie within the sun-drenched regions known as the Mojave and Sonoran Deserts, which stretch from Southern California through Nevada into western Arizona. All of our top five sunniest cities — Redding, California, Las Vegas, Nevada, Yuma, Tucson, and Phoenix, Arizona — are located in this region. Many of the driest US cities are also located within the same area.
Other cities outside this region, like Salt Lake City, Utah, El Paso, Texas, and Albuquerque, New Mexico, have sunny skies but see more precipitation and, thus, clouds.
These sun-soaked American cities are some of Earth's driest and hottest places, receiving just a few inches of precipitation per year. As a result, most of this region receives about 4,000 hours of sunshine per year. While the region's sunny weather is a boon for tourism — Las Vegas likely couldn't exist in its current form without it — it's a double-edged sword. There's only a tiny window of opportunity for rain, and if it doesn't happen, these areas are highly susceptible to drought.
Additionally, deserts can get extremely hot during the day, especially in the summer months when the sun is directly overhead, and mild winters are typical. Average high temperatures surpass 100 degrees frequently during the daylight hours in the early summer, especially across southern Nevada, interior southern California, and Arizona. With low humidity, clouds don't form, heating things up, and Yuma is within this area of maximum sun and heat. This is why Yuma is one of America's sunniest, driest, and warmest cities.
Learn More About America's Weather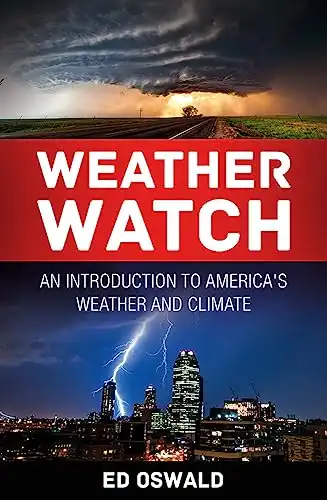 Weather Watch: An Introduction to America's Weather and Climate
Weather Watch is the perfect gift for weather newbies and nerds alike to learn more about America's weather and climate. Unlike other countries, the US has diverse and extreme weather, with some regions experiencing extreme cold and blizzards and others summer heat and hurricanes. This book is suitable for weather experts and people looking for a book about the weather that is easy to read and understand.
Buy Now
TWSE participates in Amazon Associates and other affiliate programs and may earn a commission as a result of clicking on one of the above links.
11/25/2023 04:33 pm GMT
I thought Florida was the Sunshine State?
Florida is the "Sunshine State," but in nickname only. While Florida is sunniest during the winter thanks to drier weather, the opposite is true during the summer. In a tropical and humid climate (which, while drier, still exists during the winter, too), clouds more easily form, and on most summer days, storms fire in the afternoon thanks to daytime heating and Florida's hot summers. As a result, not a single Florida locale made it to our list of the top 10 sunniest cities in the US. You'll have to get that Vitamin D elsewhere.
This doesn't happen in the Southwest US, and the only time of year when clouds (and rain) primarily occur is during monsoon season, which only lasts from mid-late June through September. Those monsoon rains last less than a month for many spots before things turn dry and sunny weather returns.
When is it sunniest in Seattle?
Seattle is famous for its dreary weather (although it's only the sixth rainiest US city, believe it or not). But Seattle isn't sun-less year-round. Seattle's sunniest time of year is during the summer when the weather dries out (as does the rest of the west). But don't expect any sunshine during the winter: Seattle's gloom returns during the fall and sticks around.
If you are looking for sunshine, your best bet is May through September, with July and August offering the driest, sunniest, and warmest weather. Seattle's sunniest months are its most cloudless days too.
This American Town Sees No Sun for 67 Days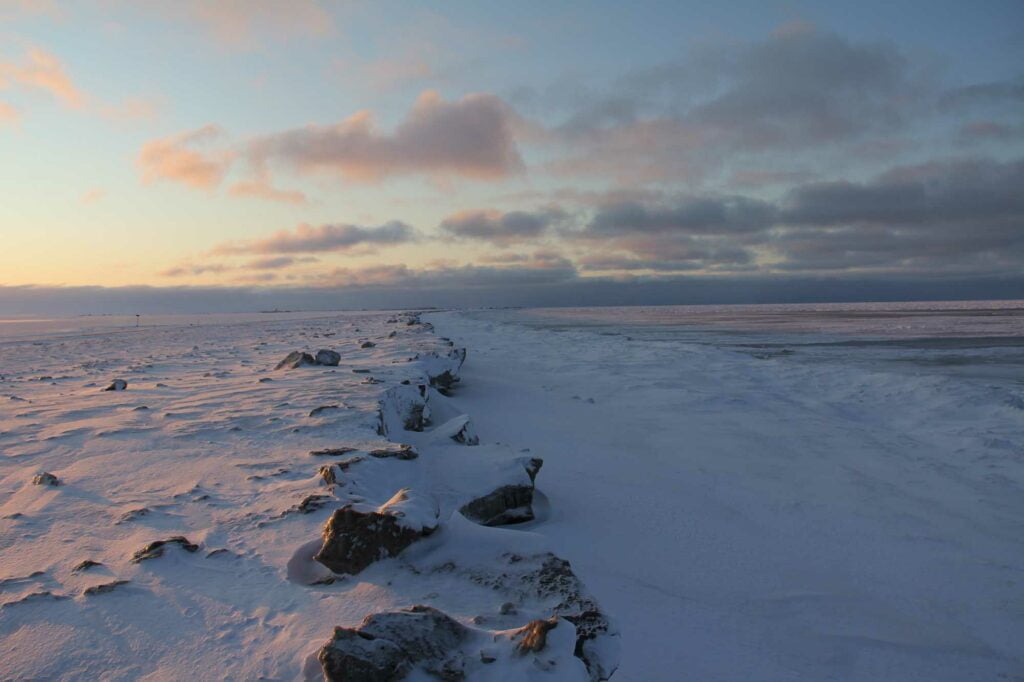 While we've talked extensively about the sunniest US cities, there's a town where the sun sets, and it doesn't come back above the horizon for two months! So, where is this place where its residents find themselves in perpetual darkness for months? You'll need to head north — way north.
That town is Barrow, Alaska, where the sun sets on November 18 and doesn't appear again until January 23. That's 67 days of darkness! Why does this happen? It's all because of the Earth's tilt on its axis. A month before the winter solstice arrives in the Northern Hemisphere, Barrow tilts away from the sun. The sun drops so far down the horizon that it doesn't rise again for over two months.
Barrow is above a line known as the Arctic Circle. In this region, the Earth's tilt is enough to place it in either continuous darkness or continuous daylight during the winter and summer months (as a side note, the same thing happens in Antarctica, just at the opposite time of the Northern Hemisphere).
While the town still gets some twilight during the daytime hours in November and January, it's dark enough that stars can be seen until mid-morning for much of December.
The opposite happens in summer in Barrow, when the sun rises in May and doesn't set until August, over 80 days of uninterrupted daylight. And thanks to this Arctic town's drier climate, there's plenty of sunshine, too. Barrow's "rainy season" runs roughly the same time as the "midnight sun," however, with just 2 or 3 inches of rain during this period, there are still plenty of sunny days — although not enough to make it one of the sunniest US cities.