Weather-watching is a fascinating hobby, but it's certainly not cheap. Most weather stations can easily run into the hundreds of dollars (the Davis Vantage Pro2 is a great example) — which prices out a significant number of us. A cheap weather station is probably your best bet if budget concerns you.
Cheap doesn't necessarily need to mean lower quality. While the best home weather stations are pricey, there are several models below $200 that we're happy to give our recommendation on. Our favorite is the Ambient Weather WS-2902, but three other cheap weather stations are nearly as good.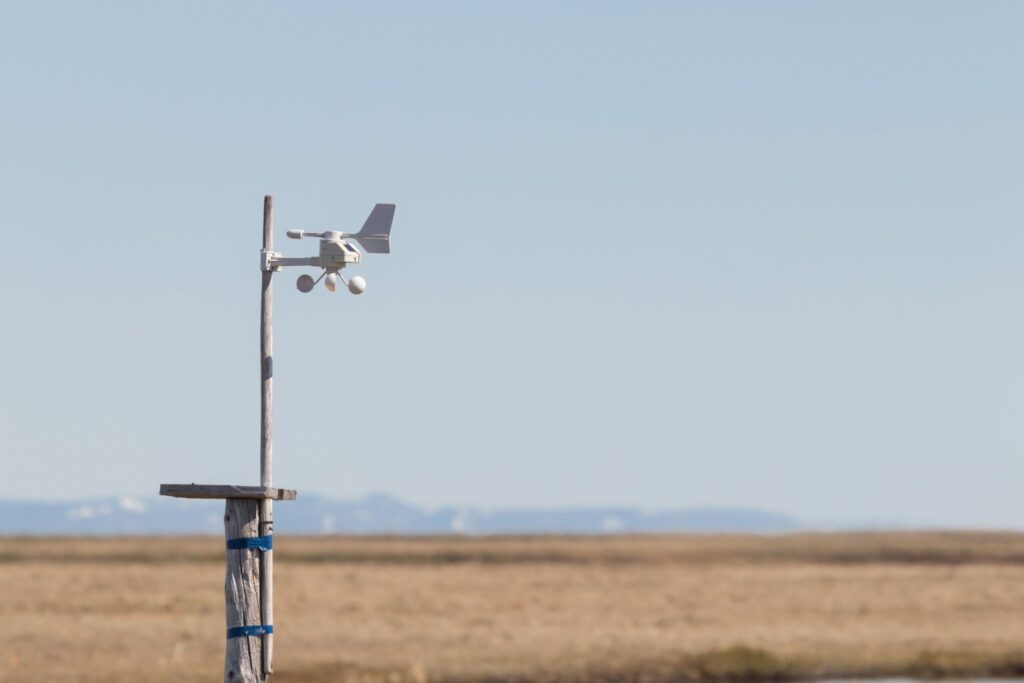 What cheap weather station should I buy?
We've noticed a lot of new cheap weather station brands on Amazon as of late. However, we recommend you stick with popular and well-known brands. Among cheap weather stations, Ambient Weather is the brand that we recommend most. Even though the company's stations are among some of the cheapest on Amazon, they're feature-packed and surprisingly accurate for the price.
However, there are stations from AcuRite and La Crosse Technology that are worth considering. We've included two below that caught our eye. As for the other budget weather station brands on Amazon — Logia, Sainlogic, and others — we'd recommend steering away from those for now.
We've yet to test most of these brands, so we can not speak from personal experience. However, from reading the reviews, many of these brands suffer from some issues, whether it be poor support, troublesome installs, or in some cases, poor construction and reliability.
As they say, buyer beware. But we're here to try and guide you toward the best options.
What's the best budget weather station?
We're big fans of Ambient Weather, and the WS-2902 is the best cheap weather station by a considerable margin, in our opinion.
Best Budget Home Weather Station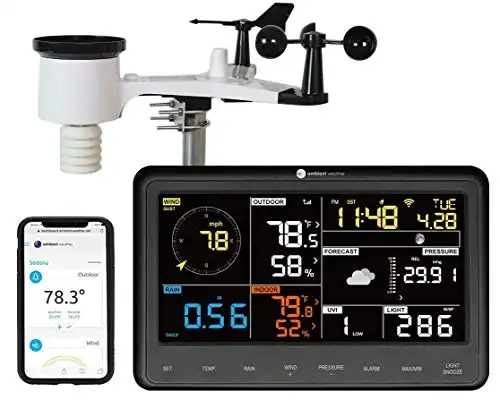 Ambient Weather WS-2902
Ambient Weather's entry-level console has a surprising amount of functionality and accuracy for a weather station at its price point.
Find the Best Deal
Our Review
We earn a commission if you make a purchase, at no additional cost to you.
The Ambient Weather WS-2902's price might stretch the definition of "cheap" a bit, but compared to most other stations, it's an absolute bargain for what you get, and reviews of the station (including our own) are generally very positive.
The WS-2902 isn't as accurate as the WS-5000 or Davis weather stations, but it comes close. The connectivity is a standout feature at its price point, with full smart-home capabilities thanks to IFTTT, Google Assistant, and Amazon Alexa support.
Like the WS-5000, connecting the station to AmbientWeather.net allows you to share your data with Weather Underground and access your station data through the app or a web-based portal. The LCD console in the WS-2902 is much improved over previous models. When we tested the WS-2902A, the console suffered from readability problems beyond a 30-degree angle. That issue is far less of a problem here.
If you can't justify the price of most weather stations, the WS-2902 is your best bet in cheap weather stations.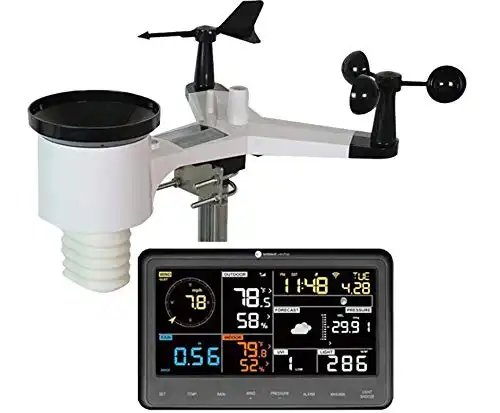 Ambient Weather WS-1900A
Easy to read LCD display
Measures wind speed/direction, temperature, humidity, rainfall, UV and solar radiation
Identical to WS-2902C, but without internet connectivity
Find the Best Deal
We earn a commission if you make a purchase, at no additional cost to you.
If you don't care about connecting your station to the internet, you can save considerable money by opting for the Ambient Weather WS-1900A instead. It uses the same sensor suite as the WS-2902C and the same console. The only difference is the Wi-Fi connectivity is disabled in the console in the WS-1900A.
Even though we haven't had a chance to test this particular station ourselves, we feel confident in recommending it because it's similar to the WS-2902C. Our favorite features are the UV and solar radiation sensors, which aren't often found in cheap weather stations.
The WS-1900A's biggest issue is the lack of internet connectivity. Yes, you're saving some money, but we're finding the internet connectivity to be much more useful — especially with smart home connectivity, which the WS-2902C has. But we can see where some may prefer to leave their stations offline, so consider this if that's you.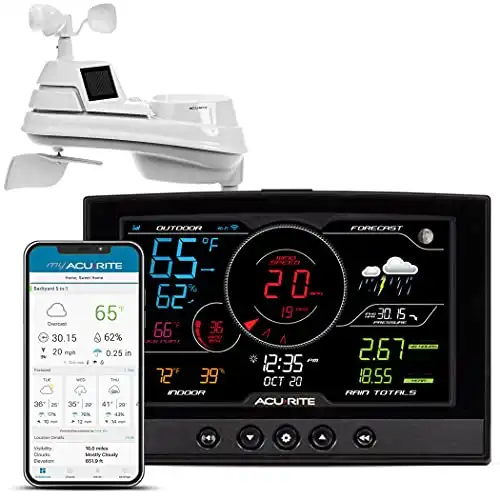 AcuRite Iris (5-in-1) Weather Station
Wi-Fi built into console for sharing data to the internet

Measures indoor outdoor temperature and humidity, wind speed/direction, barometric pressure, and rainfall 
Buy Now
We earn a commission if you make a purchase, at no additional cost to you.
09/30/2023 10:39 pm GMT
Among the AcuRite weather stations, the best cheap weather station is the AcuRite Iris (10544). The Iris comes in several different models, but this bundle offers a nice console with Wi-Fi connectivity and the Iris sensor suite. It's similar to the Ambient Weather WS-1900A but has a few key differences.
The AcuRite Iris does not have UV or solar radiation sensors, but it does include Wi-Fi connectivity to share your data on the internet. If you want a highly functional weather station app, we're big fans of My AcuRite. The clean UI makes navigation a breeze and chock full of information.
The Ambient Weather WS-2902 and this particular Iris model are typically competitively priced with one another, so check both to find out which one is the best deal.
Other Cheap Weather Stations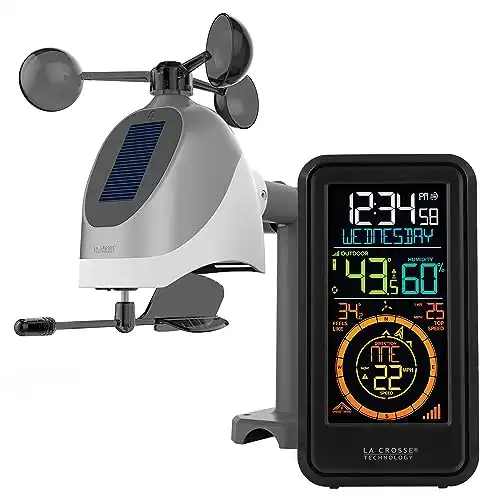 We'll be honest: we don't have much personal experience with La Crosse products. The company produces a ton of cheap weather stations that you'll find just about anywhere, including in many retail stores. But as we recommend in our weather station guide, buying a weather station from Target or Home Depot isn't the best idea.
If you're looking for a La Crosse model that is better constructed than the ones you'll find at those stores, consider the S81120-INT weather station. This budget weather station is under $75 and is one of the best-rated cheap weather stations at this price point.
The sensor suite is powered by the sun, although you have a battery backup just if an extended period of dreary weather occurs. While there is no rain gauge, the S81120-INT has all the other important weather conditions, all easily visible from a distance thanks to a vivid and well-designed LCD console.
Some Buying Tips
If you're planning to save some money by going with a "cheap weather station," we recommend going with the best weather station you can afford. That will differ for everyone, so the above recommendations are a great start. Prioritize accuracy over functionality when looking at budget weather stations. Even on the low end, you'll be spending more than $100, and we find the most common complaints from weather station owners are accuracy-related more than anything.
Another thing to check when shopping for a cheap weather station is the reviews. Look for "verified purchase" by Amazon reviews. Some companies are known to flood their product listings with fake positive reviews. You can avoid that by reading through those verified reviews to ensure you're purchasing a good product.
Wrapping Up
If you own any of these "cheap" weather stations or have others you'd like to see us add to this list, we'd love to hear from you in the comments about your experiences.