America's weather is variable: learn more about US weather extremes here. The rankings and records below are based on official NOAA and NWS data and have been reviewed for accuracy. We've also included links to relevant Top-10 lists from our archives for you to learn more.
For our city rankings, we consider any location with over 50,000 eligible as a "city" (with some exceptions for smaller states). However, a "place" can be any location with officially recognized meteorological records.
Coldest Places in the US
Coldest temperature ever recorded: -80 °F at Prospect Creek Camp, Alaska, on January 23, 1971
Coldest temperature ever recorded in the Lower 48: -70 °F at Rogers Pass, Montana, on January 20, 1954
Coldest City: Fairbanks, Alaska: -16.9 °F average low temperature in January
Coldest City in the Lower 48: Grand Forks, North Dakota: -3.1 °F average low temperature in January
Coldest State: Alaska
More: Coldest US Cities | Coldest US States (Coming soon!)
Hottest Places in the US
More: Warmest US Cities | Warmest US States
Wettest Places in the US
Most Days with Precipitation: Akaka Falls Park, Big Island, Hawaii: 309 days
Most Rain in 24 Hours: Waipā Garden, Kauai, Hawaii: 49.69″ on April 15, 2018 (1245pm 4/14 to 1245pm 4/15 HST)
Most Annual Rainfall: Miami, Florida and Mobile, Alabama: 67″
Wettest Place: Little Port Walter, Baranof Island, Alaska: 245.7″ annually*
Wettest City: Rochester, New York: 167 days with .01″ or more of precipitation
Wettest State: Hawaii
More: Wettest US Cities | Wettest US States
Driest Places in the US
Longest period without measurable rainfall: Sacramento, California: 211 days, March 20 to October 16, 2021
Driest City: Yuma, Arizona: 3.3″ annually
Driest State: Nevada
More: Driest US Cities | Driest US States (Coming soon!)
Snowiest Places in the US
Highest Annual Snowfall: Crater Lake Park Headquarters, Oregon: 463.1″ annually
Most Snow in 24 Hours: Silver Lake, Colorado: 75.8″ from April 14 to 15, 1921
Biggest Single Snowstorm: Mount Shasta Ski Bowl, California: 189″ from Feb. 13-19, 1959
Most Frequent Snowstorms (>5″): Crater Lake Park Headquarters, Oregon and Alta, Utah: 27 days
Snowiest City: Rochester, New York: 100″ annually
More: Snowiest US Cities | America's Snowiest States (Coming Fall 2023)
Stormiest Places in the US
Most Days with Thunderstorms: Fort Myers, Florida: 89 days annually
State with the Most Hurricane Landfalls: Florida: 120 hurricanes from 1851-2018 (37 were Category 3 through Category 5)
Largest Hail Ever Recorded: Vivian, South Dakota: 8″ on July 23, 2010
Strongest Tornado Ever Recorded: El Reno, Oklahoma: 296 mph winds measured by radar on May 31, 2013
More: Stormiest US Cities
Learn More About America's Weather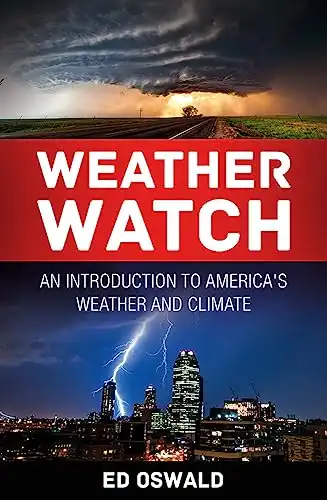 Weather Watch: An Introduction to America's Weather and Climate
Weather Watch is the perfect gift for weather newbies and nerds alike to learn more about America's weather and climate. Unlike other countries, the US has diverse and extreme weather, with some regions experiencing extreme cold and blizzards and others summer heat and hurricanes. This book is suitable for weather experts and people looking for a book about the weather that is easy to read and understand.
Buy Now
TWSE participates in Amazon Associates and other affiliate programs and may earn a commission as a result of clicking on one of the above links.
11/27/2023 02:40 pm GMT
Windiest Places in the US
Windiest Place: Mount Washington, New Hampshire: 35.1 mph average wind speed
Highest Wind Gust: Mount Washington, New Hampshire: 231 mph on April 12, 1934**
Windiest City: Amarillo, Texas: 12.9 mph average wind speed
More: Windiest US Cities | Windiest Places on Earth
More Extremes
Most Sunny Days: Yuma, Arizona: 90% of the year (~330 days)
Most Cloudy Days: Seattle, Washington: 62% of the year (~226 days)
More: Sunniest US Cities
* Mt. Waialeale, Kauai, Hawaii, received an average of 460 inches of rain yearly from 1931 to 1960. However, there is no longer a weather station at the location.
** While stronger winds have been measured by radar, Mount Washington's wind gust remains the record highest gust measured by an anemometer.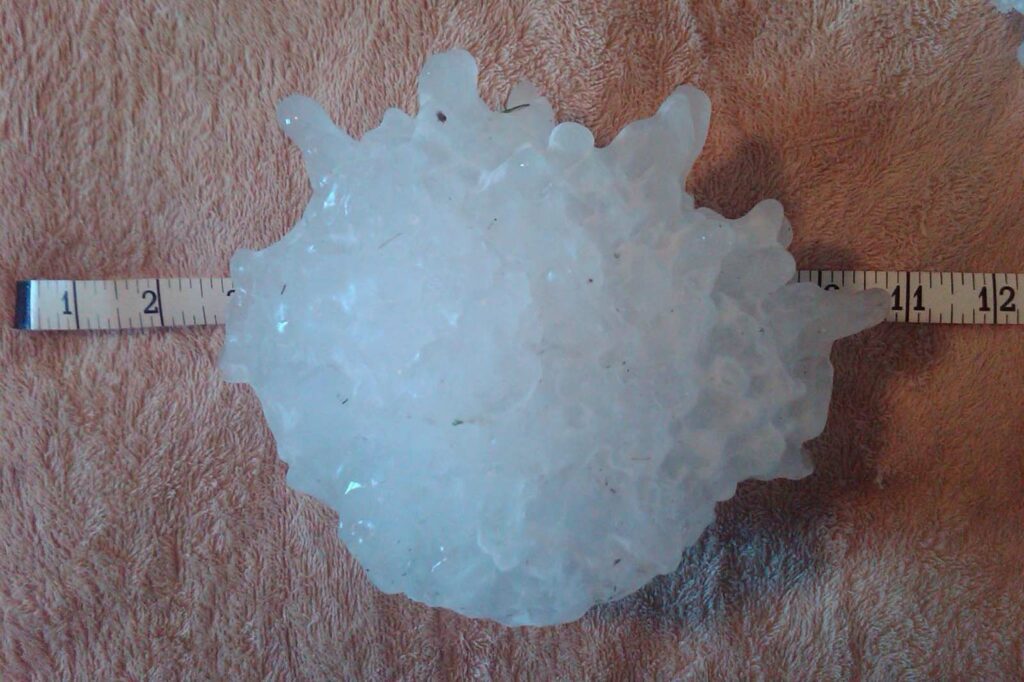 US Climate Extremes FAQ
Where Is The Most Extreme Weather In The US?
The most extreme weather in America can be found on Mount Washington, New Hampshire. The location holds the record for the strongest wind gust ever recorded in the US (231 mph!), but conditions are regularly blustery and cold.

What State Has The Most Extreme Weather?
Texas has the country's most extreme weather because of its size. During the winter, temperatures can be below freezing in the Panhandle yet be summerlike across the Rio Grande Valley. The state sees a considerable amount of severe weather, from blizzards and ice storms in the winter to hail and tornadoes during the spring and summer months.
What US City Has The Most Extreme Weather?
Most of America's cities are located where the weather is generally tranquil most of the time. But we'd argue Boston's location puts it in the path of storm tracks year round. During the winter, nor'easters and blizzards are common, and the coastal Northeast is at high risk of hurricane landfall, especially during the late summer. But that's not all — it's also one of the cities with the most extreme temperature changes from season to season. It's not unusual to see a day or two above 100 °F during the summer and below zero temperatures a few months later in the middle of winter.
Data Sources