All Davis weather stations suffer from one massive issue: there's no way to get your weather data on the internet. It seems incredibly odd these days, considering many AcuRite and Ambient Weather stations (among others) do. That's where Davis' WeatherLink Live comes in.
While Davis offers weather station packages for both the Vantage Vue and Vantage Pro2, including the WeatherLink Live base station, current Davis weather station owners can purchase the device separately to add to their preexisting setup. Once set up, the WeatherLink Live base station offers several great features that bring your setup into the 21st Century with few issues.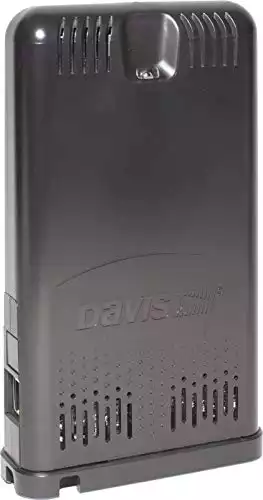 Davis WeatherLink Live
Pros:
Super quick setup

Live in-app data when on your home network

Adds expandability to your Davis station

Ready for the smart home
Cons:
For current Davis users, no way to merge data
Buy Now
We earn a commission if you make a purchase, at no additional cost to you.
03/20/2023 04:48 am GMT
The Weather Station Experts participates in Amazon Associates and other affiliate programs and may receive a commission from clicking on links on our site.
In this article:
The Weather Station Experts' content is supported by online advertisements.
Please consider supporting us by disabling your ad blocker.
For years, Davis relied on a dongle installed in your console to connect your weather station to your network, which also, in turn, required an Ethernet connection to work. That's no longer the case with WeatherLink Live. The device connects to your network by Wi-Fi, allowing you to place it wherever you need to.
While WeatherLink Live is no cheaper than its predecessor, you get a lot more. Since it handles the communication between your sensor suite and the internet, you can now watch real-time conditions from the WeatherLink smartphone app.
It also makes any Davis station expandable. Previously, only the Davis Vantage Pro2 offered any expandability beyond its core sensors. That's now changed: as long as the sensor you're using is WeatherLink Live compatible, you can add it to your setup.
Setting up the Davis WeatherLink Live
You couldn't ask for a more straightforward setup than WeatherLink Live offers. The app guides you through the entire process. We set up ours in less than 10 minutes, with the app automatically connecting our Vantage Vue to the WeatherLink Live, and data was streaming to the app only a minute or two later.
We chose Wi-Fi to place the WeatherLink Live in another room, giving us a way to monitor temperature elsewhere in our house since we already had the console. You can still choose to connect via Ethernet cable if you wish. We'd recommend this, especially if you have a smart home full of gadgets that might already be taxing your bandwidth.
Even more impressive is its reception capabilities: Davis Instruments claims that the WeatherLink Live can receive data from sensors 1,000 feet away thanks to frequency-hopping spread spectrum radio technology. While we don't have a large enough yard to put this to the test, we've never had any issues with dropouts or missing data.
The device can handle up to eight Davis devices in any combination, including Vantage Pro2 and Vantage Vue sensor suites, sensor transmitters with up to five sensors each, AirLink, or wireless leaf and soil moisture stations. In theory, you could have over 80 sensors on one WeatherLink device! You'll never run out of capacity.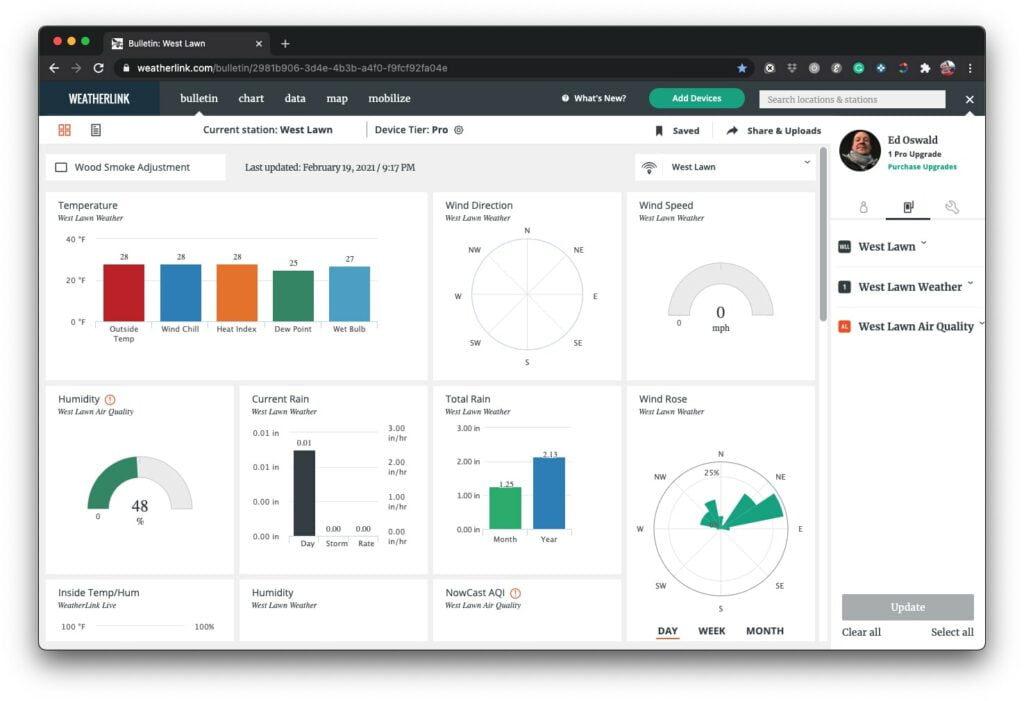 Live weather data, all inside the WeatherLink app
One of WeatherLink Live's best features is its real-time reporting capabilities. If you're not at home, the device will transmit data to WeatherLink once a minute, all viewable either from the WeatherLink website (seen above) or through the WeatherLink app. However, when your phone is on the same Wi-Fi network as WeatherLink Live, the app will stream live data.
You can view historical data in a spreadsheet or chart format on the web version, which we find especially useful during weather events. All your data is stored in the WeatherLink Cloud, which keeps your recorded data safe. With the old dongle system, we'd frequently lose data because the dongle's memory would fill quickly in a power outage.
Both rainfall and rain rate update every ten seconds on the WeatherLink app; wind speed and direction data update every 2.5 seconds. That's the fastest reporting weather data rate of any weather station on the market. It's also neat to watch wind gusts happen, something you can't do without live weather data or sitting in front of the console.
If the power goes out, you're covered. Redundant battery backup and internal auxiliary memory collect data, uploading it to the WeatherLink Cloud when power is restored. We have had several power outages and not a single data loss incident. It also natively supports sharing of weather data to third-party services like the Weather Underground, making it super easy to share your weather data with the global WeatherLink community and the public.
Another key benefit is that this new platform is smart home-ready. While currently WeatherLink Live only supports Amazon Alexa and Google Assistant, we're hoping in the future this might mean Davis station owners could connect to services like IFTTT, which allow you to control other smart home devices.
Ambient Weather's stations already do this, and it's one of the key reasons we often recommend a station like the WS-5000 over a Davis station — especially for those potential buyers who might already own a substantial number of smart home devices.
A word of caution for current Davis weather station owners
The Davis WeatherLink Live isn't without quirks, especially for existing Davis weather station owners. Unfortunately, you'll be starting fresh if you already owned the dongle and didn't use the desktop software to download your weather data.
Davis stores data from your station to their servers, even if you didn't sign up for any premium services or downloaded the data from your dongle to your desktop software. Once you install the WeatherLink Live, this data isn't migrated over, and your records start from the day you installed it.
If you keep the dongle connected, it will still record data to that old dataset. We're forced to do that ourselves: we had close to four years of data recorded by the dongle and didn't want to lose it. Davis has offered no solution for this, and nobody's been able to find a workaround yet.
It's an annoying quirk that prevented us from giving this a full five stars. We hope that Davis offers some solution in the future, especially if it ends support for the dongle. Davis is known to support even its oldest weather stations long after being discontinued, so that could be a while before that happens.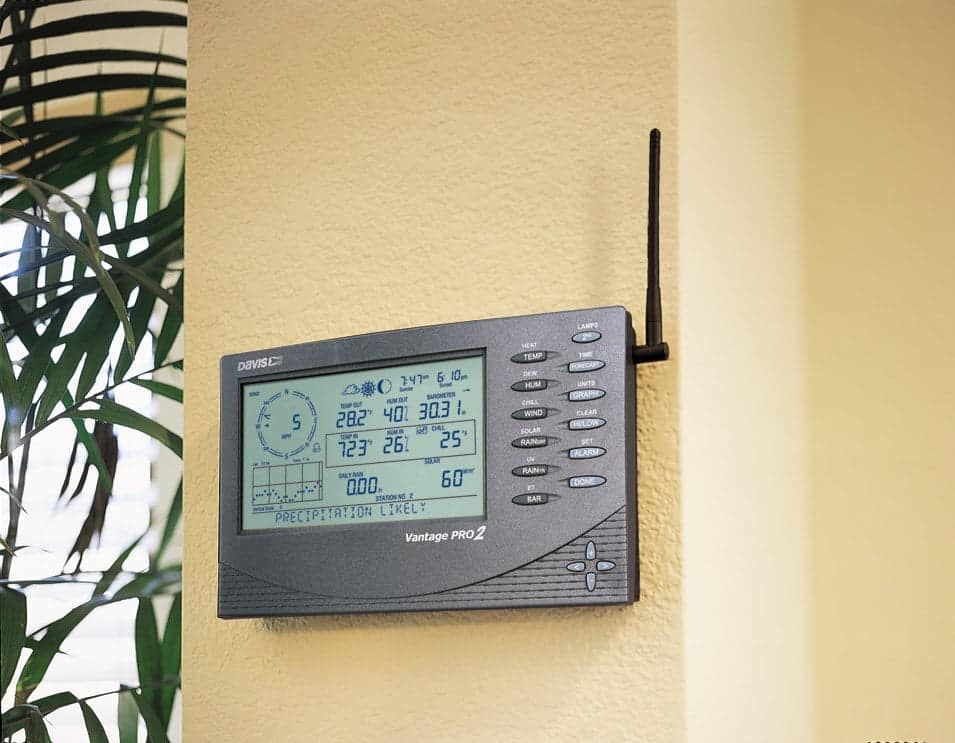 The bottom line
If you're considering a Davis station, it's almost foolish not to purchase the WeatherLink Live. Current Davis weather station owners will also benefit from the improved functionality too. While the price is high, considering most weather stations these days include internet connectivity by default, we think it's worth the additional cost.
WeatherLink Live answers many of the criticisms lobbed at Davis over the years, especially the glacial pace in offering new functionality. The old dongle has remained the same for close to two decades without much change, and the WeatherLink Live software looked like something out of the 1990s.
Now completely app and web-based, WeatherLink Live has brought Davis kicking and screaming into the 21st Century. And with new sensors like the AirLink being built for the WeatherLink Live platform, owning one will become a necessity if you want to take advantage of the company's latest and greatest.
Buy one. You won't regret it. I know we haven't.
Davis WeatherLink Live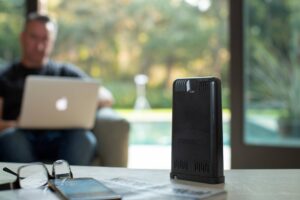 Image Credit: Davis Instruments
Davis weather stations out of the box suffer from one big issue: no internet connectivity. The Davis WeatherLink Live fixes that, but is it worth the cost?
Product SKU: 6100
Product Brand: Davis Instruments
Product In-Stock: InStock