It's been just over a year since we launched, and we'd like to thank everyone who made The Weather Station Experts a success over its first year. It's been a wild ride! However, our website hasn't kept pace over that time, and especially in recent months, has started to slow down as we add more functionality. We're aware of those issues, which spurred our site redesign, which goes live today, along with a new host, Cloudways.
If you visited us in the past, our site design might look familiar. That's because we based it on our old layout: big changes aren't a good idea in web design. However, there are some changes under the hood and tweaks to our design to make it more user-friendly. We've made better use of larger screens by using screen space more effectively. We've made sure text is readable on smaller screens, something our previous site had an issue with. We've made sure to include a table of contents on longer pages and posts so you get the information you need quickly.
Our site also now serves optimized images based on what device you're using, decreasing load times (especially on mobile), and our menu now "sticks" to the top of the page, allowing you to navigate the site much easier. But the most significant changes are in speed — our site loads up to 50% faster, especially on mobile devices. Some of it is due to the redesign itself, but a lot of it has to do with our new host, Cloudways.
We've begun to see a lot of international traffic, and with our previous hosts, our servers were located here in the United States. Our new host serves the pages from 14 different data centers worldwide, so you should see a huge difference in site speed. This also works very well on slower connections like your mobile phone too.
If you see any problems, please let us know!
If you're looking for web hosting for yourself, we shared our experience with Cloudways below. Fair warning, it gets a bit technical.
A Fast Web Host is Everything (Our Cloudways Review)
Our Web Host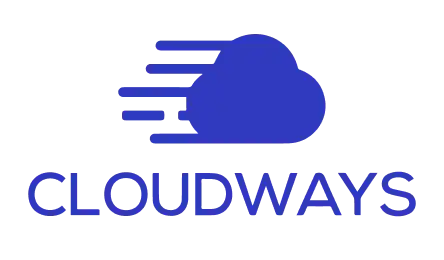 Cloudways
FAST Cloud Hosting from $10.00/month
We highly recommend Cloudways if you're looking for a fast, reliable host.
24/7 Live Support
Pay as You Go
Unlimited Servers
Three Day Free Trial, No Credit Card Required, No Contracts
Through November 28, use promo code BFCM4030 to get 40% OFF for the next four months on all hosting plans, with up to 30 FREE migrations handled by Cloudway engineers.
Get Started Free
TWSE participates in Amazon Associates and other affiliate programs and may earn a commission as a result of clicking on one of the above links.
The Weather Station Experts (and other Oz Media sites) have been on a total of four hosts since we launched in February 2021: GoDaddy, Bluehost, Hostwinds, and now Cloudways. Each of them has its benefits, but they didn't work out for us:
GoDaddy was great to start out with, but its popularity also means slow web sites.
Bluehost is great for WordPress sites, and offered virtual private servers, but Time to First Byte (TTFB) is awful and their VPS isn't much faster than their shared plans.
Hostwinds has great support, and generally fast VPS hosting, but still had TTFB issues, and the VPS didn't run well under any kind of load.
We initially again sought out a VPS plan. However, we stumbled across a Cloudways ad. Cloudways doesn't offer VPS plans: they're a cloud hosting provider. But the cloud offers important benefits that fix that TTFB issue that both Bluehost and Hostwinds suffer from. Since the user is retrieving your site from the closest available server, both the initial query and the serving of your page and media is much quicker.
Cloudways is built on top of other cloud platforms, allowing you to easily host and manage a site without setting it all up yourself. You have almost as much control as you'd have with a VPS. Currently, Cloudways offers hosting on the DigitalOcean, Google Cloud, Vultr, AWS, and Linode platforms, and you pay as you go, just like any other cloud service. We chose Vultr HF for its great reviews, and while you'll pay more, the performance is well worth it!
And we can't thank the Cloudways support team enough for their help throughout the process. With a three-day trial to spin up a server yourself and a WordPress plugin that makes migration painless, we can't recommend them enough.