Some people like the change of seasons. But others of us would much rather have dependable nice weather day in and day out. For some, that means a cool breeze and moderate temperatures, while others may seek year-round sunshine. If you're one of those people who can't get enough of pleasant weather, we've got you covered! We've compiled a list of the top 10 U.S. states with the best weather year-round.
As you might have guessed, all the states with the best weather can be found in the southern US. This is thanks to this region's generally subtropical and tropical climate. While summers across the country's northern half will be far more temperate, these same regions can get bitterly cold during the winter.
Keep reading to find out our picks, and we'd love to hear your thoughts on our list in the comment section below. By the way, if you're looking for our picks for the cities with the best weather in the United States, check out our lists of America's sunniest and warmest cities.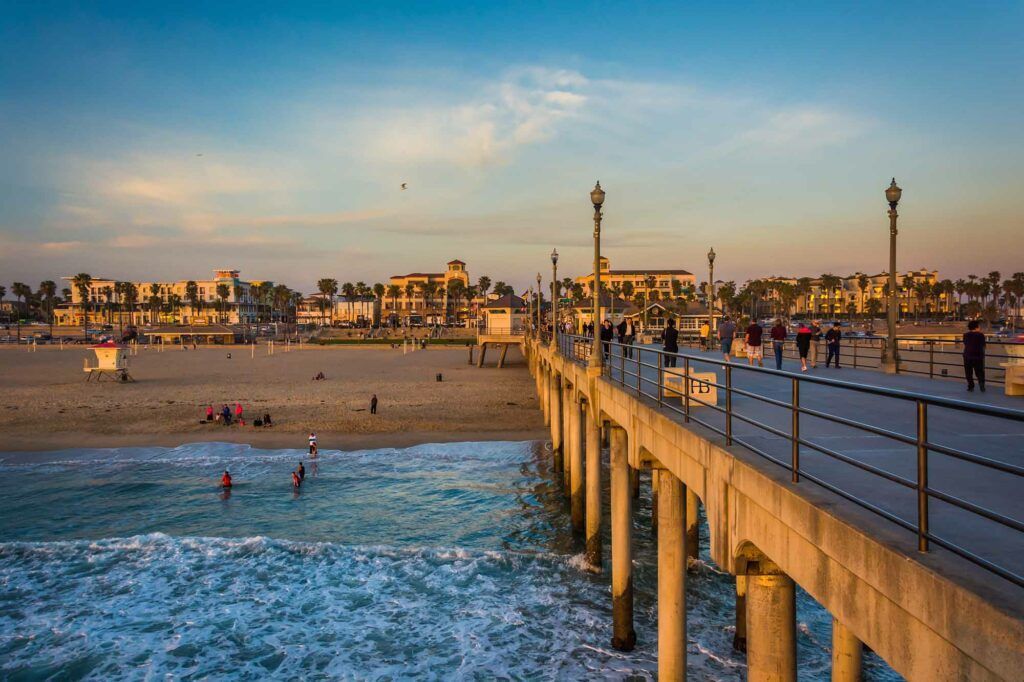 States With the Best Weather Year Round
California: It's no surprise that California tops our list. With its Mediterranean climate, the Golden State boasts warm summers and mild winters, perfect for beachgoers and outdoor enthusiasts alike. Coastal regions like San Diego and Santa Barbara offer the most pleasant and consistent temperatures. However, you might find California too wet for your liking in the winter during the rainy season, thanks to atmospheric rivers.
Hawaii: Aloha! Hawaii is a tropical paradise with consistently warm temperatures throughout the year. The trade winds that blow across the islands provide a cool and refreshing touch, making it the ideal destination for sun-seekers and ocean lovers. From the lush landscapes of Kauai to the stunning beaches of Maui, you can't go wrong in Hawaii.
Arizona: Known for its dry, sunny climate, with more than 300 days of sunshine yearly, Arizona's unique desert landscapes offer breathtaking views, while the mild winters attract snowbirds from all over. Cities like Tucson and Phoenix are popular destinations for those seeking warm weather and plenty of outdoor activities.
Florida: The Sunshine State lives up to its name with year-round warm temperatures, making it a haven for beach lovers and retirees. From the panhandle's white sand beaches to the vibrant city of Miami, there's no shortage of sun and fun. Just be prepared for the occasional summer thunderstorm (or even a hurricane).
Texas: Everything's bigger in Texas, including the weather! The Lone Star State has a diverse climate, with the Gulf Coast regions like Corpus Christi and Galveston offering mild winters and warm summers. Inland cities like Austin and San Antonio boast more consistent temperatures, making Texas an ideal destination for those seeking sunshine.
South Carolina: South Carolina is known for its charming southern hospitality and gorgeous coastline. The subtropical climate provides warm summers and mild winters, making it the perfect destination for beach lovers and golf enthusiasts. Myrtle Beach and Charleston are popular spots to soak up the sun.
Georgia: The Peach State offers a mix of subtropical and mild continental climates, providing warm summers and relatively mild winters. Savannah and the coastal regions are delightful, with abundant historic charm and outdoor activities.
New Mexico: The Land of Enchantment has a diverse climate, ranging from an arid desert in the south to snowy mountains in the north. Cities like Albuquerque and Santa Fe enjoy mild winters and warm summers with plenty of sunshine. The state's unique landscapes make it a popular choice for outdoor enthusiasts.
North Carolina: Known for its beautiful beaches and mountains, North Carolina's temperate climate is a big draw for many. The coastal regions enjoy warm summers and mild winters, while the mountain areas provide cooler temperatures and picturesque views.
Nevada: Rounding out our list is Nevada, a state with more to offer than just the glitz and glam of Las Vegas. The desert climate provides warm summers and mild winters, perfect for exploring the state's natural beauty, such as Lake Tahoe and Red Rock Canyon.
A Closer Look
Our list is subjective, and we're sure some may have different opinions on which state has the "best" weather. However, we tried to base our list on actual data, such as average temperature, days with sunshine, etc. So here's a little more on our thinking.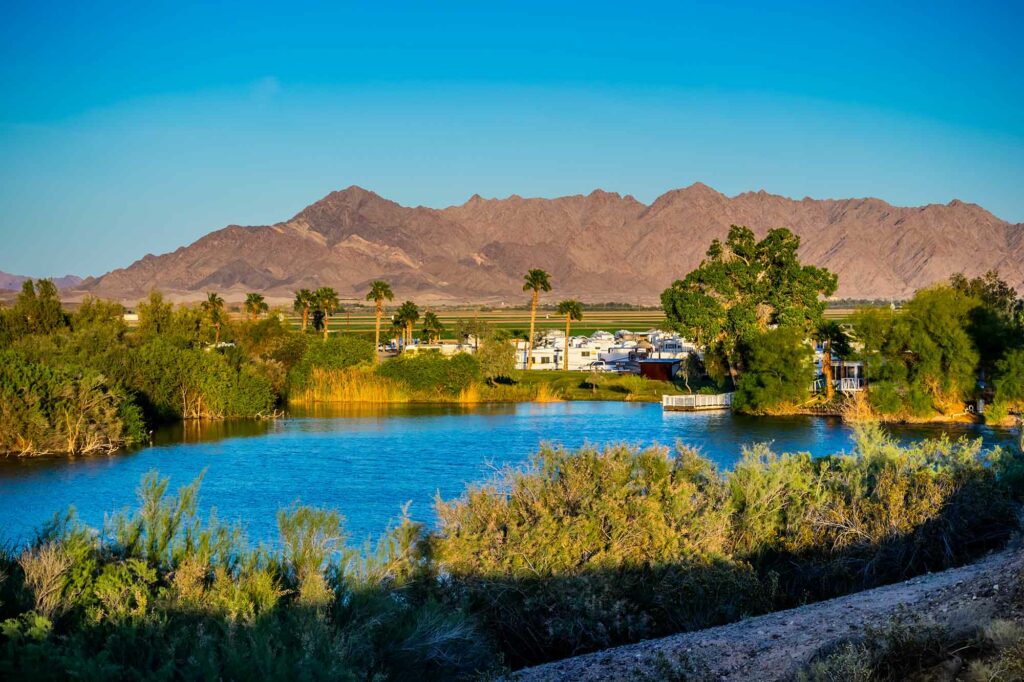 What US state has the best year-round weather?
We think it's close, but we'd have to give the edge to Hawaii on this one. Hawaii's tropical climate means that regardless of the time of year, it's always warm, and while it might be humid, extreme heat isn't all that common. On the other hand, California can experience extremes in weather: the Winter of 2022-23 a great example.
However, the lack of humidity with comfortable temperatures in the fall and spring in the southern part of the state — and much less rain than Hawaii overall, means you're more likely to have a rain-free vacation in Los Angeles than you would be traveling to Honolulu.
Which states have the mildest summers?
The states in our list all are found in the southern United States. If you want to escape the cold, these locales are great to visit in the winter. However, most of these locations have hot summers. If you're looking to enjoy comfortably mild weather, then states like Maine, Washington, Minnesota, Vermont, and New Hampshire experience less oppressive heat than the rest of the country.
However, all of these states are among some of the coldest in the nation, so during the winter, you'll want to head elsewhere if you have a low tolerance for the cold.
What states have the best weather in the winter?
You can pretty much follow where all the travelers go. During the winter, destinations like Florida and Hawaii probably feature the most consistently nice winter weather, with warm temperatures. However, Hawaii's rainy season occurs during winter, whereas Florida's is during summer. Other regions of the country also feature pleasant winter weather, such as southern Texas and other regions along the Mexico border.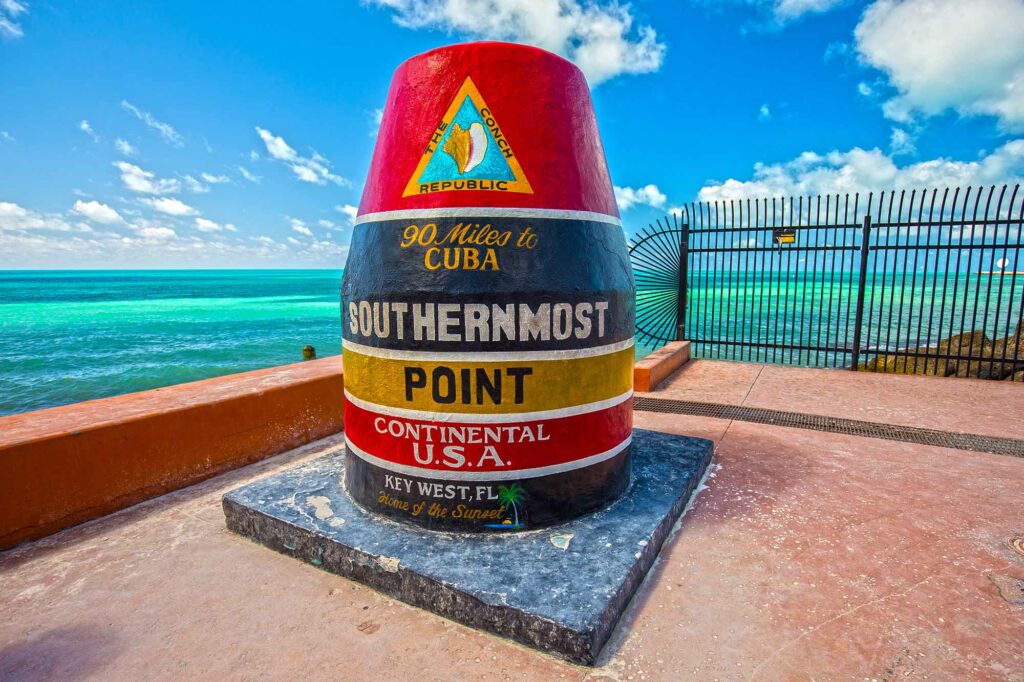 Overall, California and Hawaii have climates that arguably make them the states with the best weather in the US. For California, it's the amount of sunshine: for Hawaii, it's the consistently warm temperatures — even if it might be a bit humid. It all comes down to your personal preference.
As we said earlier, our list of the states with the best weather is subjective. So we want to know, do you agree or disagree with our list? How would you rank them differently? Use the comment section below to share your thoughts.