We understand: we're weather junkies too, and have tons of weather gadgets that we just had to have. While we certainly suggest reading our weather station reviews and other guides first before buying, you might still be unsure of what to pick. If that's the case, we've developed this list of the best-selling weather gadgets here on The Weather Station Experts. This list is updated monthly, using the past 60 days of sales data to show what other readers are purchasing.
Appearing on our list from month to month have been instruments, home weather stations, weather radios, quirky weather gadgets, and even books! Be sure to check back each month for an updated list.
Before You Shop
Before diving into our deals, ensure you're an Amazon Prime member! Some deals are Prime Exclusives, so joining now gets you a 30-day free trial required to take advantage of most deals, and you can cancel at any time!
Not sure what to get? Let them pick. Amazon also offers Prime gift memberships for as little as $39. (We know from experience as weather geeks that once you start weather watching, you'll buy much more!)
Disclosure: The Weather Station Experts may earn fees in the form of a small commission resulting from sales from clicks from this page.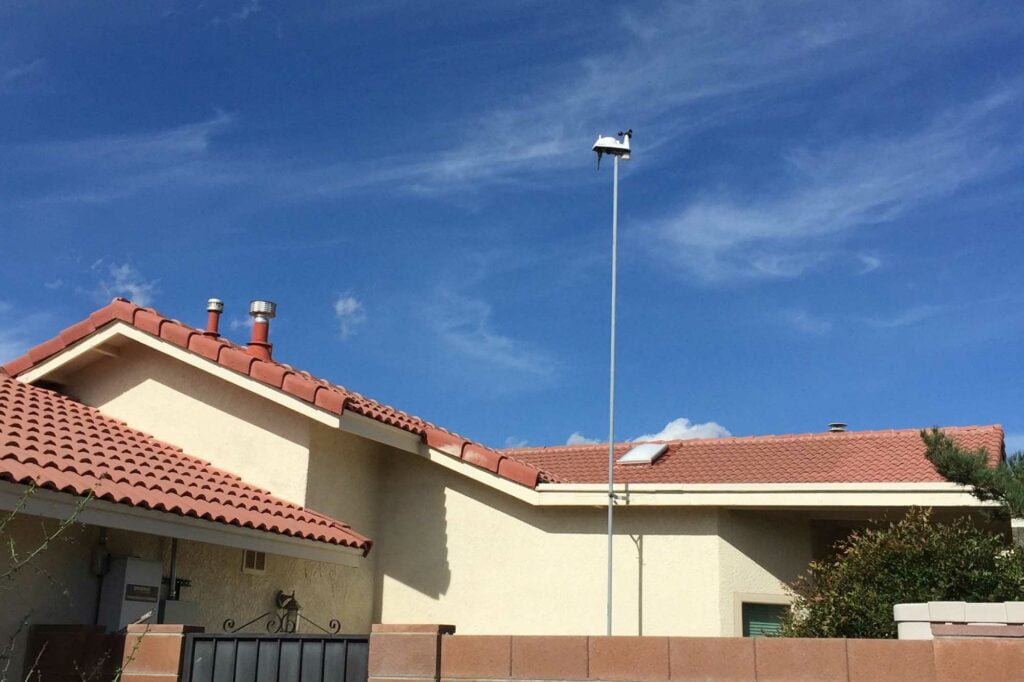 Top 10 Best Weather Gadgets, Picked By Readers
Here's what weather gadgets other readers are buying.
Top Selling Weather Stations
Not surprisingly, many of the top-selling weather gadgets here on The Weather Station Experts are weather stations. Of the brands, we most commonly recommend either Ambient Weather or Davis Instruments: the former for its value and the latter for its reliability and accuracy. However, the current bestselling home weather stations include some newer brands.
A perennial bestseller is the Ambient Weather WS-2902C, which packs incredible functionality into a value-priced weather station. However, we've noticed an increasing interest in the WeatherFlow Tempest, likely because of its innovative haptic rain gauge and superb lightning detection capabilities.
Here are our current recommendations for the best weather stations. This chart is updated frequently.
Tips on Buying Your Next Weather Station
Do you want to know what the weather's like in your backyard? Do you need an accurate and reliable weather station for monitoring outdoor activities or gardening but not just any station will do? Our reviews are here so that we can help you make a wise decision and provide you with years of reliable use and accurate weather data.
At a minimum, you're going to want a station that can measure the following:
Indoor and Outdoor temperature
Indoor and Outdoor relative humidity
Barometric pressure
Rain gauge
Most weather stations can do that at a minimum. Better personal weather stations include the above as well as the following additional functionality:
Wind speed and wind direction
Dew point
Heat index and wind chill measurements
High-end weather stations provide more than just these essential features. Some come with UV and light (solar radiation) sensors, which are useful for outdoor activities; others can detect lightning. Some models offer an option for soil moisture sensors that can tell you when it's time to water your plants outside during drier weather. Others come with optional air quality sensors (sold separately) for minor air pollution levels.
Other Features to Consider
While not a dealbreaker, we've found the following features to be especially useful in real-world use and testing out these devices:
IFTTT compatibility to connect to smart home devices
Large display screen
Compatibility with crowd-sourced weather services like the Weather Underground
A Wireless transmission range of 300 feet or more
Solar power (you don't have to change the batteries as much)
The capability to add additional sensors
Compatibility with Google Assistant and Alexa
How We Test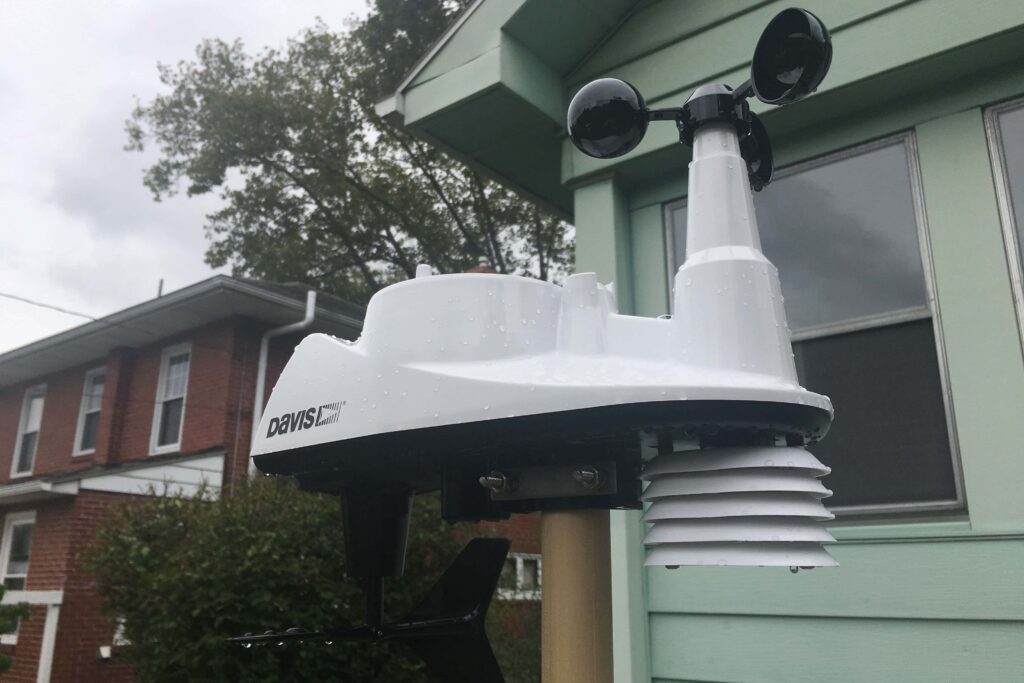 In the interest of transparency, we want to disclose how we select weather stations and gadgets, test what we test on, and accept weather stations and gadgets for testing. Many review sites don't actually test the products; they rely on customer reviews to form their opinions. We do things a bit differently.
How We Select What to Test
Weather gadgets selected for testing meet our requirements for a standard feature set that we look for and often for standout features. We do accept devices offered for testing from manufacturers. We do not accept monetary compensation in exchange for reviews from manufacturers.
How We Select Products for our Roundups
From time to time, we must include products we have not had personal experience with. These frequently appear in our product roundups. When these products are included, we rely on select reviews posted to retailer websites on Amazon and other sites.
Most sites mark actual customers with a "verified purchase," which are the reviews we use to judge for selection in a product roundup.
How We Test
Testing Weather gadgets is far from an exact science. However, we do follow a standard method to test products that we review.
All stations tested are placed on the same mount at the same location at our testing site for uniformity in results. Sensors are compared with analog instruments where possible, and when an analog instrument isn't available, a nearby NOAA weather observing station is used.
The typical test lasts about 2-4 weeks, depending on the weather variability during the testing period. Select stations remain installed past the initial review period, allowing us to provide long-term reviews of these stations.
Our rating system is structured on a five-star scale, and a station must score three stars or higher in every category to be included in our recommendations. Here's what the stars mean:
| | |
| --- | --- |
| Five Stars | Superior or "best-in-class" |
| Four Stars | Above Average |
| Three Stars | Average, may have quirks or minor issues |
| Two Stars | Deficient but useable |
| One Star | Seriously deficient and/or non-functional |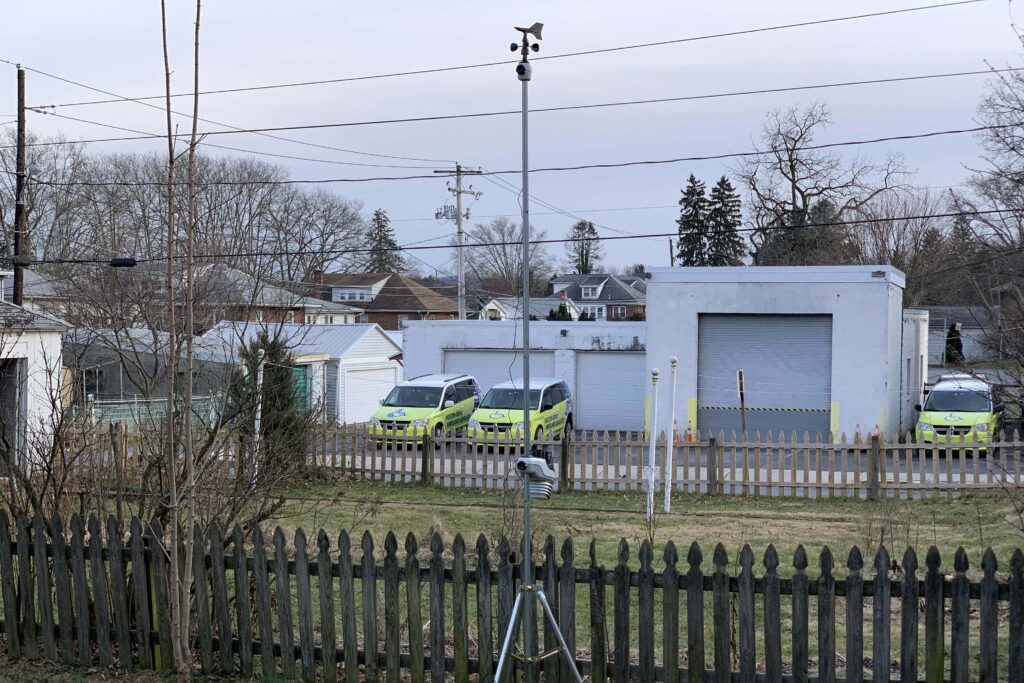 The four categories we use to come up with the final star rating are:
Accuracy
Durability/Construction
Feature Set
Value
Wrapping Up
Picking the right home weather station or weather gadget can be tedious. But that's why we created The Weather Station Experts. Surf around and read our reviews to help you make the best choice before buying. Whether you go with a budget-friendly model like the Ambient Weather WS-2902C or something higher-end like Davis Instruments Vantage Vue or the Vantage Pro2, any of them are a great choice.
We hope our list of the best home weather gadgets helped you decide. If you ever need any help, we'd be glad to lend a digital hand. Just use our contact form to get in touch.